Hallberg-Rassy 31 Monsun sprayhood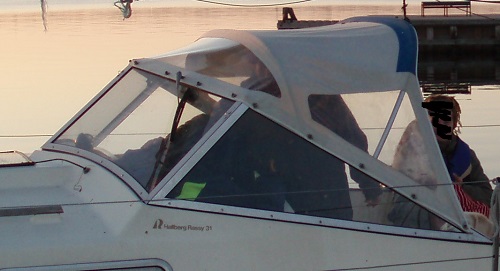 The sprayhood on Isabell is made by Rössy Kapell in Sweden. This one is from 1995.
Now we are on the third generation sprayhood from the same company. Bought a new sprayhood for HR31 Monsun with the 2-bow frame fitting for about 500 € (2015). It has, like the one before, 3 window panes.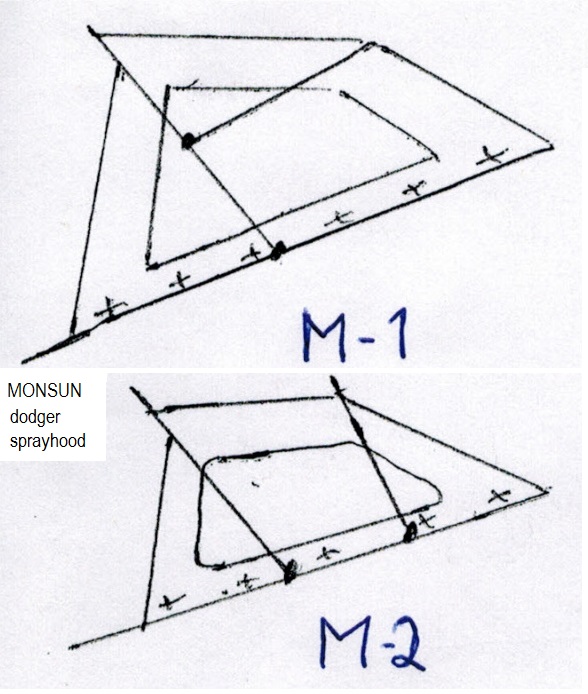 The types of sprayhood frames applied on the Monsun, adapted from the Hallberg Rassy website, Isabell has the double bar type M2.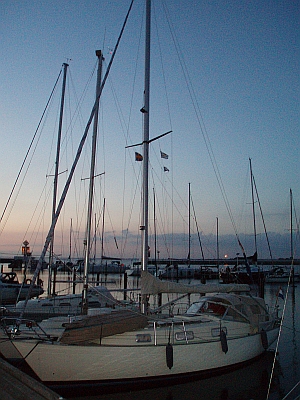 Isabell in port at Falsterbo marina, Southern Sweden, the most southwestern tip of the country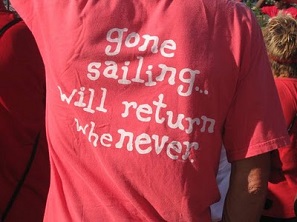 Contact us at boot@sailingisabell.nl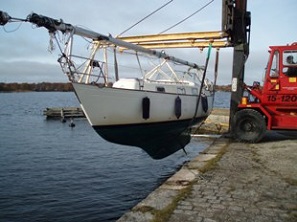 Coming up out of the water in Karlskrona Sturkö October 2009