Español
Nederlands
Svenska
Deutsch
English
Français
La lista de veleros Monsun
Las naves son mencionadas clasificadas en orden ascendente del número de embarcación. Antiguos en azul. Si usted quiere poner al día la información, por favor envíenos un correo en captain@sailingisabell.nl.
Enumere su Monsun rellenando este formulario
The Hallberg Rassy 31 Monsun Registry
Observe que algunos barcos están enumerados más de una vez. En ese caso los barcos se enumeran en la orden cronológica de la adición a la lista, representando la historia de la embarcación.
Pagina anterior 1 2 3 4 5 6 7 8 9 10 11 Pagina siguiente
Número de Monsun
Nombre
Puerto de matrícula
Nacionalidad
379
Fru Møe
Helsingør Nordhavn
Denmark
380
Adelina
Nøtterøy, Vrengen
Norway
382
Jorm
Trollhättan
Sweden
383
Andrea
Vendelsö
Sweden
384
Birgitta av Hilleshög
Marum/Björkö/Sverige
Sweden
384
Boomerang
Stockholm
Sweden
385
Maria
Stockholm
Sweden
386
Octopus
Monnickendam
The Netherlands
389
Gush
Enskede
Sweden
390
Svanen
Nykoping Sjarlland
Denmark
391
Hvita
Saltsjöbaden
Sweden
392
AquaVit
Hinsholmskilen
Sweden
393
Josefien
St. Annaland
The Netherlands
394
Karlsson
Hamburg
Germany
396
Victoria
Skellefteå
Sweden
397
Christel
Lidingö
Sweden
398
Mimer II
Sävedalen
Sweden
398
Mimer II
Bremen
Germany
402
Nike
Falkenberg
Sweden
403
Freedom
Västerås
Sweden
403
Freedom
Umeå
Sweden
404
Izabelle
Klaipeda, Minge
Lithuania
405
Josephine
Koege
Denmark
406
Amable
Linköping/ Västervik
Sweden
406
Kirsten
Oude Tonge
The Netherlands
407
Kylesay
Blyth
United Kingdom
410
Tomboy
De Put
The Netherlands
410
MOBILAE
Enkhuizen
The Netherlands
411
Wanderer
Vlissingen
The Netherlands
412
Brisa Media
Nacka
Sweden
413
Assegaj
Vänersborg
Sweden
414
Cassiopeja
Hälsö
Sweden
414
Carioca
Tyresö
Sweden
415
RazzmatazZ
Yerseke
The Netherlands
416
Sophie
Gelting-Mole
Germany
417
Malin III af åsa
åsa
Sweden
417
Malin ad Argo Navis
Linköping
Sweden
418
BALENA
Hellerup
Sweden
418
Balena
Höganäs
Sweden
421
Kristina II
Kristianstad
Sweden
421
Kristina
Åhus
Sweden
421
Skippy
Göteborg
Sweden
422
Siesta
Hvalpsund
Denmark
423
FRI
Lynæs
Denmark
423
Westhoek
Harlingen
The Netherlands
423
Joshua
Harlingen
The Netherlands
424
Ikaika Noa
Hamburg
Germany
426
Eowyn
Karlskrona
Sweden
427
Union Etrange
Middelharnis
The Netherlands
428
Fala
Puerto Blanco, Alicante
Spain
430
chenook
kaløvig
Denmark
431
Sofietje
Veere
The Netherlands
432
Sils Lobke
Vlissingen
The Netherlands
432
Qinzy
Nieuwpoort
Belgium
433
Havmågen
Egå marina
Denmark
434
GROBBEBOL
Aalsmeer
The Netherlands
434
PANDORAK II
Hoorn, The Netherlands
France
436
Moana
Kerteminde
Denmark
437
Neeltje
Huizen
The Netherlands
438
Windy
Toronto, Ontario
Canada
440
Lady Marian
Frederikssund
Denmark
441
XIL
Göteborg
Sweden
441
Xil
Spiken, Lidköping
Sweden
442
Ida
Limhamn
Sweden
443
Astrid
Tyresö
Sweden
443
Silva
Myggenäs
Sweden
443
Astrid
Göteborg
Sweden
444
Bella
Hunnebostrand Sverige
Sweden
445
Joyce
Askim
Sweden
445
Joyce
Mosede
Denmark
446
Minna II
Näske Höga Kusten
Sweden
447
Boreas
Eckernförde
Germany
449
WalkAbout
Aalborg
Denmark
451
Anemone
Oskarshamn
Sweden
453
Linda
Stockholm
Sweden
454
Goldie
Tegelviken Motala Sverige
Sweden
457
Columbus
Aarhus
Denmark
459
Pellesus
Workum, The Netherlands
Germany
459
Batavia
Market harborough
United Kingdom
461
Sea Prince
Hoorn
The Netherlands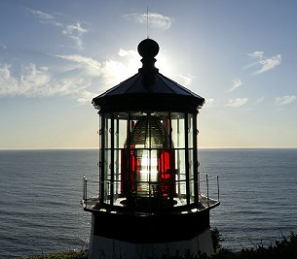 "¿Dónde está los otros barcos de Monsun? Ayudar a encontrar los barcos. Habla con tus amigos por favor.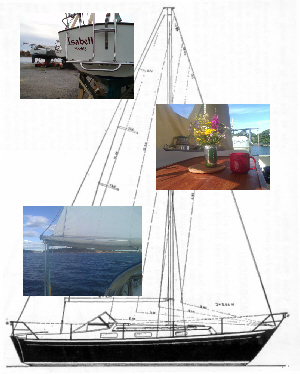 Envienos uno correo en boot@sailingisabell.nl

Barcos Monsun de Kurt Björklund nombrados Golden Lady se sienta en la exhibición en el museo de Råå después de Kurt circumnavegó sus 3 redondos alrededor del globo