Monica, navigator and second skipper
Monica has basically grown up boating, with her parents owning a small motor yacht, that almost all of their vacation time was spent on.
She has been sailing with the captain and Isabell since 2010. Very quickly she has learned to set sails, trim, and navigate a sailboat. And enjoys life at sea very well.
With a bit restless legs, she has taught the captain to go ashore now and then, and she knows her way around the Stockholm archipelago as if it was her back yard.
Together with the skipper many nautical miles are put behind the stern of SV Isabell. And visits many very exciting places on land. Great fun!
On night watch it is so peaceful and beautiful to sit in the cockpit and study the stars and the surface of the sea tinkling with the reflections of the moon and the stars.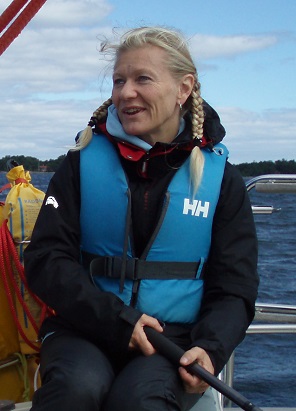 Lady captain, helmswoman and navigator Monica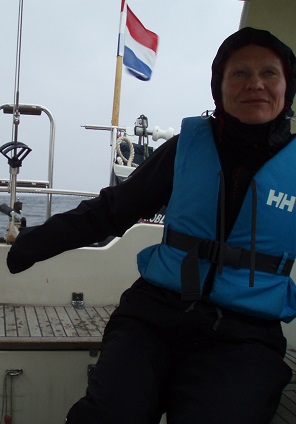 Heavy weather sailing on the Sea of Bothnia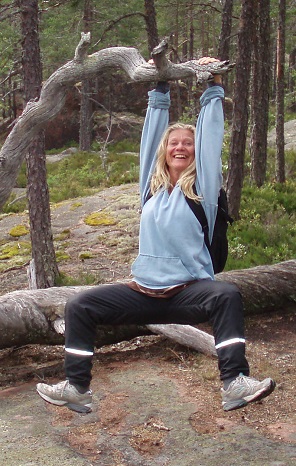 It is always fun to go ashore